The library or bookstore is a space where we use to visit. That's where we work, but also where other worlds emerge. So to make designs and library decoration that favor this effect we get from the books are very important. You can follow some of these library decorating ideas to get a cozy home library.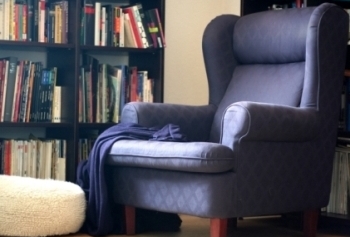 Decoration in red and brown
Red is a color that at first glance can be very stimulating and perhaps inappropriate to decorate library, as it is a place where the concentration to devote ourselves to reading is fundamental. However, red decorate using bass and use the brown, in combination with other tones and natural materials can be quite adequate. Luxurious leather armchairs, upholstered cross-linked tone ceramic floors and decorative plants are an excellent choice for decorating the library.
Serene and cozy decor
To achieve a well used calm and mostly clear neutral color, you are recommended a mixture of gray and golden ocher, for while not losing the elegance in the library decor. Continue reading Library decoration ideas