Valentine's Day is an occasion to celebrate love. In addition, our imagination comes into play in several ways, and even encourages us to look for new ways to decorate the house decorative candles. As we are part and echo this date, we offer a number of decorating ideas for Valentine's Day with candles.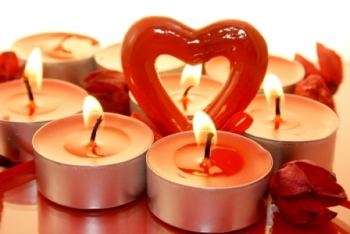 How to decorate with candles on Valentine
The decorative candles play a key role when it comes to providing spaces a sense of warmth. Not only are they decorative ways pleasing to the eye, but that foster a cozy space, which also provide delicious fragrance, if you have decorative scented candles.
If you want romantic candle ideas to decor for Valentine, you must consider the different places where using them. If planning a romantic dinner, included in the table decoration is almost an obligation. There are centerpieces candle, but you can also use special candles for this romantic evening. Continue reading Decorative candles for Valentine's Day decoration