Besides to combine well, illuminate and decorate a space, the colors have other functions to human eyes. Each color provides a different effect on the human brain, and so today we will see the meaning of colors for the home.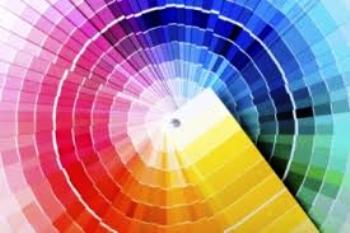 The color for your home with which decorate a room affect your mood because, the colors evoke different feelings. So it is very important for the right choosing color for your home, and keep read on to know more about the color and meanings to decorate and how they affect you.
Meaning of green
The green is the color of nature, so it represents balance and harmony. Green is also the color of growth, a characteristic that makes it particularly suitable for decorating the nursery, as well as for a couple room. Green is also the color of hope: that is the color that anticipates things to come.
Meaning of blue
The color blue represents peace and confidence. This color, above all things, inspires tranquility, promoting the mental and physical relaxation. Undoubtedly, this makes the best color for a room to relax and inappropriate for offices or places where you want to work hard.
Meaning of turquoise
Turquoise is the color of communication and peace of mind. It is an ideal color for places like the family room or to decorate game room. At the end of the day, whatever it fits the place where you want to promote dialogue and open communication. This color recharges our spirits in times of stress and general tension.
Meaning of red
The red color is the color of energy, passion and action. Being the color of physical movement, red awakens our psychic force. Red also causes hunger, vitality and energy, so that in general, it is not a good color to decorate a room. Another effect of this color is that it causes always be alert, it is not a relaxing color, but quite the contrary, you will feel the need to move within a room decorated in this color.
Meaning of yellow
Yellow is a color that is cheerful and encouraging. This color represents the mind and intellect, so, despite being a cheerful and optimistic color, it can also influence to unleash criticism and impatience. It is a great color to awaken joy in life, awakens joy and fun. So decorate with yellow can be a great idea for children's rooms.
Meaning of pink
Pink is the color of unconditional love. This color inspires compassion and causes calm in the environment where it is located. This color is suitable for decorating a child's bedroom, while in the bedroom of an adult causes and reflects immaturity and hyper-emotional moods.
Meaning of brown
Brown is the color of safety, protection and material abundance. This color is related to the balance at all. When decorating the home with brown, it will generate a feeling of comfort. In the dining room, the brown will make you to feel better the food, and it will also help digestion. Furthermore brown tones may seem boring to many people, so you can combine brown with another color to balance with it.
It is very interesting to learn about colors of home paint as from there you can choose the colors that most identify your personality and you can also realize to combine your favorite color to decorate with it.