The bed should not only be conditioned place to rest, but must go much further and become a piece that besides being comfortable, elevate the decor of your room, making it a comfortable and stylish. Therefore according to your requirements we are going to give you some advice on buying a bed that fitted to your room, so that you have functional and decorative furniture that suits your tastes.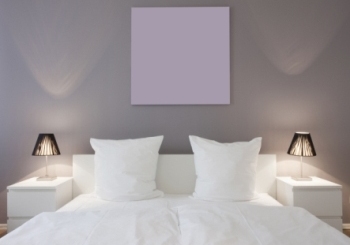 To buy the best bed, the most comfortable bed for you, you have to consider your lifestyle, decorative tastes and what your body needs, since these three characteristics should be fitted together so you can get the most out of your bed.
How to buy the best bed?
If you're going to buy a new bed please note the tips that we are going to mention here, so that the work become easier and you get a proper bed.
Provide a budget
In the market there are various designs of beds ranging from the functional to the decorative, so you can find a wide variety of prices. To buy a bed, the first thing to do is to stipulate in advance a budget that allows you to purchase high quality furniture without spending more on things that maybe then do not use or have no real value to you.
Determine the size of bed
The bed size is directly related to the size of the room, so try to choose a model that looks not too big or too small for your room and that fits your size for comfortable sleep. Ideal bed should leave enough space so you can move around the room without drawbacks.
Another thing to consider is the height of the bed, because there are people who have difficulty bending or just need a comfortable height for sitting and lying on the bed. This also facilitates cleaning or not, because if the bed is too low, there can be difficult to clean underneath.
Find various types of beds
Currently there are various models of beds that can serve for several purposes, as this is the era of functional furniture, you can choose from a single bed or having several compartments. Also, you have the choice between several styles and materials (wood, metal, etc.) that fit the decor you already have in your room.
Choose a style of decoration
Depending on the decor of your bedroom or to whom it belongs (quarters of adults or children) can make your bed suits the style, for example, you can buy a wooden bed that fits well with vintage style, retro or country, among others. Also, you can choose a simple bed and the bedding is the element that fits the decor.
Follow the guide to buying a bed and you'll have the best comfortable bed for your room.