If you want to change the style of your home, you can start by decorating living room. To find a decorative style, a type of furniture and the color palette to decorate room are some of the considerations you must do. Then here are some decorating tips for room.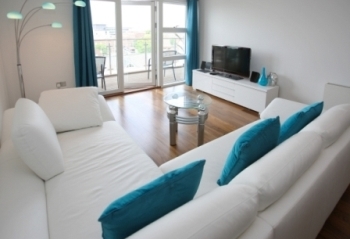 How to design a room
A room, although it is intended as a place for family enjoyment, it is also a place for visitors, whether friends, family or occasional guests. In all cases, you must think you should give a living room make it well designed, above all, giving comfort and safety.
How do you do, organizing the space so that visitors feel welcome, offering to do an area where talking and sharing, distributing a set of sofas and armchairs in a balanced way, so that everyone can sit back and hinder or circulate without being overwhelmed by obstacles and clutter of tables, chairs, lamps, etc.
If it comes to designing and decorating small rooms, you must adapt to the room furnishings, using this simple furniture and small scale, and decorate with mirrors and facilitate the entry of natural light to enlarge the space.
However, if you have a spacious living room, you can lean on the use of larger furniture, decorate the walls with more items and organize different areas within the same room. You can even divide the space for different activities.
Choosing a decorating style
For those who do not have a complete idea of how to design and decorate room from scratch, it is highly advisable to rely on a decorating style that is right for you. Learn the basics of style and their main characteristics that will serve as a guide for decorating rooms.
A rustic
If you want to decorate a room in a rustic style, you should go for the wooden furniture and decorate with natural ornaments. It is also essential to use textiles, leather, carpets and natural fabrics. You should go for the simplicity of the forms, but with a warm and welcoming design.
Minimalist room
The minimalist decor of rooms is ideal for modern homes. In these modern rooms, everything is calculated. The spaces must be clear, without stacking furniture and decorative objects. The furniture is modern and simple, pure forms and unadorned. White and black are dominant colors, always combined with elements of vibrant colors like red and orange, or more gentle like green.
Formal living room
A formal living room is an elegant and sober. Classic furniture and neutral tones combine in the formal room decor. Lighting plays an important role, combining table lamps and directional lights, plus classic chandeliers and luxurious.
Colors to decorate rooms
There are many things to consider before choosing colors for decorating rooms. For example, a color scheme can influence the perception of room size and luminosity. If you choose light and bright colors, the room will inevitably be broader, intensifying collaboration in natural and artificial light. However, if you choose a dark color, the room will be smaller, which is not a problem if you have a large space. However, care must be taken to use.
And yet, not enough to talk about dark colors or light colors. There are many different shades and hues that affect different ways. The main thing is to choose a color palette to your liking, keeping in mind that some colors are more decorative style than another and that colors can influence mood.
If you decorate with vibrant colors like red, you can invite the atmosphere of fun party with guests of restless and talkative. Instead, a room decorated in green or blue will be more peaceful, and your guests will be more relaxed that certainly preferring the fun for an intimate chat.
And these are just some of the basic considerations when thinking about decorating rooms. Decorating a room can be complex, but we assure you that you will enjoy much of it, for surely you must meet some decorating problems and learn a lot in the process.
You can always turn to our site to look for more room decoration tips!