Although in the decorating living room all depend on tastes and possibilities of those who decorate the home, there are unforgivable decoration errors that rather than improving our house, give us a sloppy appearance and do not express our true personality.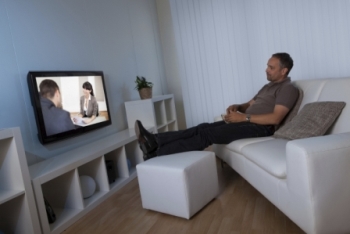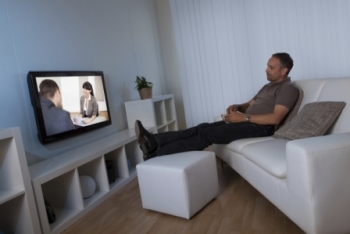 Then we will discover 5 mistakes that you should not commit for living room decoration.
The living room is one of the areas of the house in which we are most of the time; that is why we must ensure a suitable environment to relax and enjoy this space. That is why you should carefully read the following decorating disasters, so that you can avoid them in your home.
What to avoid in decorating living room?
When decorating living room, it is necessary to take into account certain parameters that will help you achieve a comfortable environment. To do this, you must not commit the following offenses to get it.
Lack of planning
Decorating without planning in advance usually ends in disaster, as they tend to choose inadequate colors and furniture. Besides decorating accessories may not combine with the general idea that should govern a living room. When planning the decor is not what we tend to do there to bring together a lot of things that do not match each other, and that ultimately detract from the appearance of the environment.
When you want to decorate the living room (or any other room in the house) must take into consideration the role that environment plays in your home (rest, fun, etc.) and based on that choose the colors, style, decorations and appropriate furniture. Proper planning will save you time and money, because you already know how to decorate the living room and you'll fit your expenses to those needs.
Inappropriate furniture
A common mistake that is made ​​when decorating living room is inappropriate furniture to choose, since most of the time there is chosen fashion rather than functionality or comfort. And, to be honest, you should be aware that furniture is not only to decorate the room, but that is one of the places where you spend most of the time, and that it should be comfortable for you.
Bad colors
Many people paint an environment before deciding on the type of decoration, or regardless furniture. This is a big mistake because in most cases the colors do not match the rest of the furniture, or worse, do not create the expected environment. That's why in décor planning you must choose the style of decor and furnishings, and according to that choose the colors for the walls.
Do not choose a decorating style
Perhaps you think edgy mix styles to decorate the living room, but this is a mistake when decorating that you should not commit. While there are some vintage items that can be combined with other subtly styles, not a rule that to happen, so choose when decorating a particular style and decoration rules based on that.
Not considering the space
The furnishings and decorations of a room should be in accordance with the size of it, so it is a serious mistake to try to have very large furniture in a small space, or distributed such that the waste room space.
Avoid these mistakes and you will achieve in decorating living room at the right way.