Do you want your family to feel more comfortable at home? Have you ever wondered how to give warmth to your home with cozy home ideas? So we want to provide you some advice and decorating tips for your home to be more cozy. You can implement these cozy house ideas that best suit your home.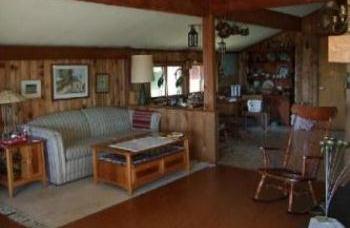 Warm and inviting decor
For a warm and cozy decorating style, natural wood furniture, uses of tissues in addition to certain colors for decorating are keys to a comfortable house. Just do it with this vision will facilitate recreate a cozy and therefore familiar. There will be a slight reform to turn your home into a cozy space. Do it again with a few changes.
Bet rustic
The rustic decor is ideal for home environments for so welcoming. Natural materials with textile decoration and a warm color palette will give much warmth to the interiors of your house. It is a type of natural decoration in homes for all to enjoy.
Lighting is the key
Facilitate the entry of natural light in your home. We advise having glass windows, and if you use transparencies as keep matching with the curtains in shades of opaque and translucent so you can do whatever you want with these. Well illuminated environments, especially daylight become very warm in winter mainly.
Use natural materials
It is advisable to use natural materials to redecorate the house: wood, upholstery, stone and natural vegetation. Everything about nature will help you achieve a much warmer home. Also, we recommend using houseplants in corners, on tables and especially very comfortable and cozy furnishings. Fill your sofas and chairs with cushions and blankets, used candles in the decoration, and see what you will accomplish.
Decorating with photos
If you have children, put the drawings like the small pictures to decorate the walls. You can also decorate with photos of the whole family doing very spontaneous things that will give a more dynamic group and family in your home. Above all remember of those photographs selected special moments of joy and love. These details will fill your space of love and make it much warmer with cozy decor.
Having a family atmosphere is ideal for a good time, to feel in the company and everyone is comfortable with what they live. Be sure to provide love and warm feelings to your loved ones with these cozy home decorating ideas.