Decorate the kitchen has become a healthy habit. Thus, you should try to move from simply equip the kitchen with the available easy and cheapest option to study the best kitchen furniture to integrate to your kitchen decor, without neglecting the functionality.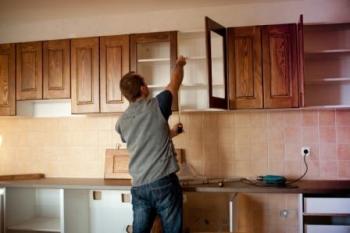 Furnishings for kitchen decor
To guide you a little more about how to design your kitchen, we will tell you about some kitchen furniture for different decorative styles.
Traditional kitchen furniture
If you want to decorate the kitchen in a traditional style, you should choose wood furniture, classic and elegant lines in dark colors, with details of carved moldings and handles of bronze or some kind of metal.
Modern kitchen furniture
The modern kitchens tend to use comprehensive furnishing of pure forms and defined, oriented minimalism. While wood is still the material of choice, no place for the laminated wood, glass, stainless steel and plastic, putting aside the traditional colors and find vibrant colors furniture. Continue reading "Kitchen furniture ideas"