If you are thinking about nursery decoration of your house and so far have not been able to decide how, in this article we have prepared some new decorating ideas for nursery just for you.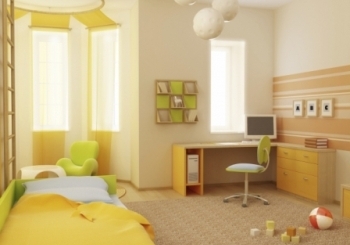 Imagine if it is not easy to decorate your own room, it is much less easy to decorate nursery room that is not yours. And because we know that, we will give you some baby room decoration ideas.
How to decorate children bedroom?
Vibrant colors
To begin with the decoration of nursery, the first thing you have to do is to choose the color of the walls according to your tastes. Yes, about giving a comfortable, relaxed and above all very happy.
Most people spend much more time in the room than in any other part of the house, so we must take the advantage of the space and make it cozy. Thus, need a positive impact on how the children feel and their humor. Continue reading DIY Nursery decoration ideas