The key to maintaining a comfortable and tidy home is to clean your home daily, so that never you have a complicated job for tidy cleaning. To keep aside the arduous hours of housewife, here are some easy house cleaning tips to make this work easier.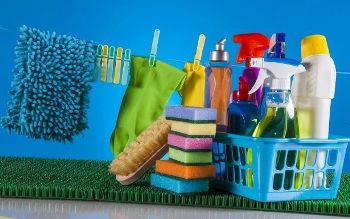 It is important to know the necessary guidelines of how to clean your home properly, so in this article, we are going to discuss the errors to avoid at keeping a clean house.
Rubbing the stains
A glass of wine, for example, spilled on the carpet in the living room may be a disgrace but can become irreparable damage if you start to rub the stain.
The smarter way to clean without causing stains is to pick up spilled liquid with a spoon and then place a damp cloth over the surface. After removing all moisture, the surface is now ready for you to apply a stain remover. Continue reading "Errors when Clean your Home"