If you are already planning the evening of Valentine's Day, or just want to surprise your other significant with a romantic evening, probably wondering of ideas for a romantic evening at home.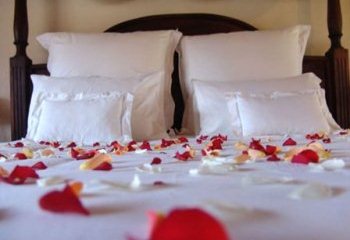 Planning a romantic evening is not as complicated as one might imagine, is a matter of taking into account some simple tips to make everything perfect and harmonious.
Candles, flowers and a nice dinner are the key ingredients for a romantic evening, let's see some more.
How to prepare a room for a romantic evening:
Prepare the room
Helium balloons: For a romantic and full of sweetness, helium balloons in red, pink and white air can bring different and original.
Rose petals are a must to give that special touch, but avoid placing them on the floor or where can stain the carpet, couches or bedding. Continue reading "How to prepare a room for a romantic evening"