The yellow interior decoration is one of those forgotten tones at interior decor and the color is used only as a supplement. But this interior decorating color has the ability to enhance any space, it can give a feeling of space and light, while ideal for almost all styles of home interior decor, and you can combine it with most of the tones used in the accessories to decorate. Dare and change your home using these interior decorating color ideas in yellow.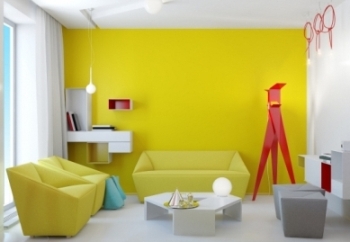 How to decorate in yellow
The idea to use the yellow color at interior decoration is to take the range of colors that belong to this tone and make combinations.
Likewise, you can also combine with other colors that are both complementary and contrasting (depending on your taste). Among these we have the orange, brown, white, black, electric blue, red, and green, among others. Continue reading "How to do yellow interior decoration"