While it is often thought that modern interiors are cold and minimalist, the reality is that today this statement has very little true. Trends in decorating contemporary environments generate very comfortable and welcoming and so today we bring you some contemporary decorating ideas to keep in mind about this type of decoration.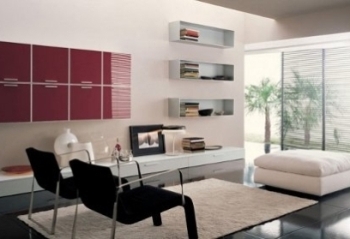 This is clearly a style that is based on simplicity, subtle, neutral textures and especially the clean lines.
Today we bring you detailed some of the most important characteristics of contemporary style that will allow us to decorate our home and have a greater body of knowledge regarding trends in decoration of interiors.
Furniture: Characteristic of the contemporary style furniture follows the clean lines, with gentle curves. Usually of wood or metal, or even of both materials mixed with glass. Normally used with light woods and very few details that stick to the neutral line. The upholstery is also the concept of smooth surface. Continue reading "Decorating contemporary style"